Chris Giufre
Managing Director
Chris is the founding director and 100% shareholder of Wraith Capital Group (Australia) and Managing Director and shareholder of Ascentro Capital Partners (New Zealand), each of which are boutique corporate advisory businesses that specialise in providing investment capital, IPO, industry aggregations and acquisition project management services.
Read More...
Chris' track record of successful industry aggregations and IPO's across various sectors and jurisdictions has resulted in Chris becoming a recognised leader in the corporate mergers and acquisitions field within Australia and New Zealand. Chris' depth of experience ensures innovative, collaborative and holistic solutions to suit individual clients' needs.
In recent years Chris has lead the team which founded Affinity Education Group Limited, Evolve Education Group Limited, Australian Childcare Projects, Aspire2 Group Limited, Provincial Education Group Limited and Optic Security Group Limited, all of which involved large scale aggregation of multiple businesses and successful stock exchange listings or private equity investments across multiple sectors.
Prior to developing his corporate advisory expertise, Chris was (and remains) a successful developer of residential and commercial property throughout Queensland, specialising in boutique townhouse complexes and retail developments. Chris continues to grow his property portfolio each year through his various development companies.
Chris has become one of the prominent childcare aggregators in Australia and New Zealand and leads his own personal portfolio of childcare centres in Australia and New Zealand.
Anthony Ford
In-House Counsel
Anthony has over 15 years' experience in the corporate mergers and acquisitions field. He is a qualified lawyer having previously worked for several top tier law firms. Prior to that he served as a member of the NSW police force.
During his time as a lawyer in private practice, Anthony specialised in corporate mergers and acquisitions transactional matters and brand protection advisory to various market leading consumer product brands.
Read More...
During his time with Wraith Capital Group, Anthony has developed a particular expertise in advising on large-scale industry aggregation transactions. Over the last seven years he has had significant roles (both legal and commercial) in over half a dozen industry aggregation transactions which resulted in successful IPO / listing or trade sale exits.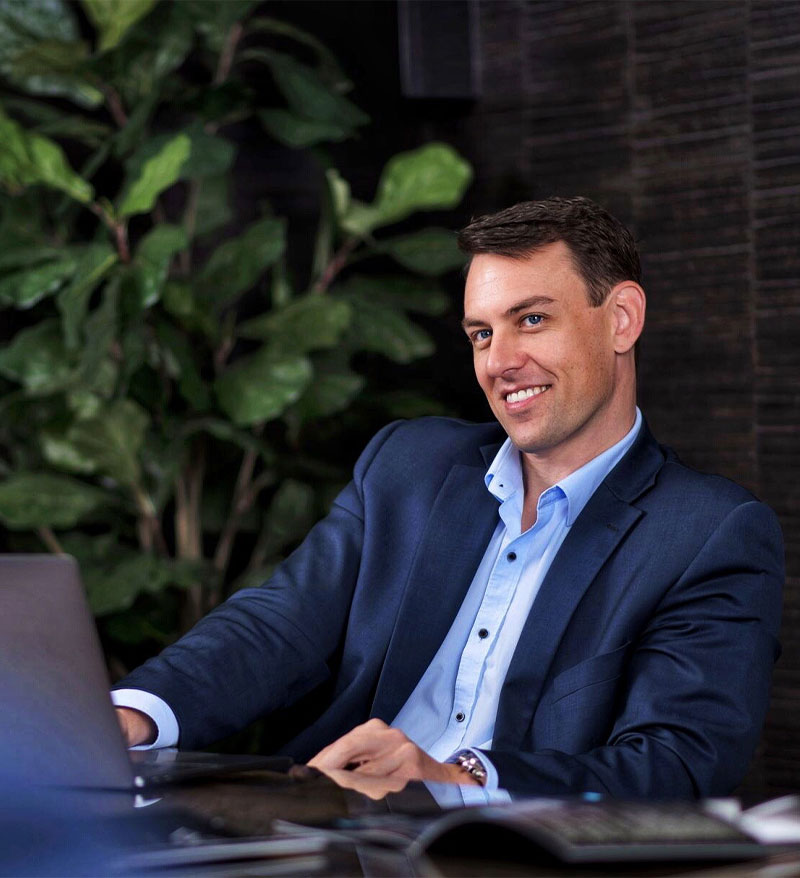 Nick Kirkup
Financial Services
Nick has over 10 years' experience in financial services, audit and analysis, and is a qualified member of the Institute of Chartered Accountants in Australia. He has previously worked at Deloitte Tohmatsu, working on the IPO of Domino's Pizza Enterprises Ltd, as well as a number of other retail, manufacturing and mining clients.
Following this, Nick worked in the financial analysis field for both private (VIP Petfoods Pty Ltd) and ASX listed (Virgin Australia Ltd and Affinity Education Group Ltd) companies…
Read More...
During this time, Nick specialised in commercial and project analysis, including building complex models to assess the profitability of potential projects and transactions, and continued analysis of ongoing business performance.
During his time with Wraith Capital Group, Nick has built an expertise in all the financial aspects of corporate transactions, focusing largely on the childcare industry. This expertise covers all facets of the project from site review through to financial modelling, due diligence completion and assistance with the settlement process.